I'm experimenting a bit with inline nodes.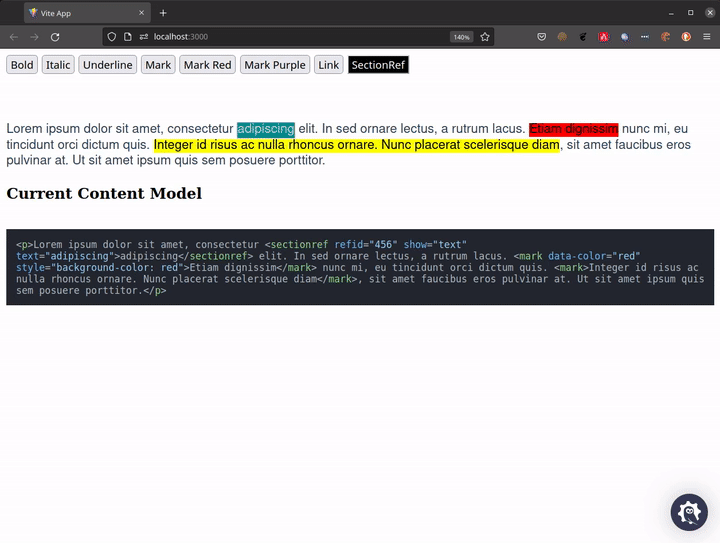 The video shows a sectionref inline node, which can have two views. The default (blue-greenish one) shows the reference node as editable text. The other view (i.e. title) instead of showing the editable text, shows a read-only/non-editable title value of the reference.
Question: what could be the reason for when I'm showing the sectionref as editable text, that whenever I have my cursor somewhere in that text and I start typing - the inline node is effectively 'split' in two halves (apart from other weird keyboard behavior)?
My intent is to be able to change the highlighted text, once selected.