Hi,
I'm trying to understand how the basics of the library work. Can someone help me understand why for this code: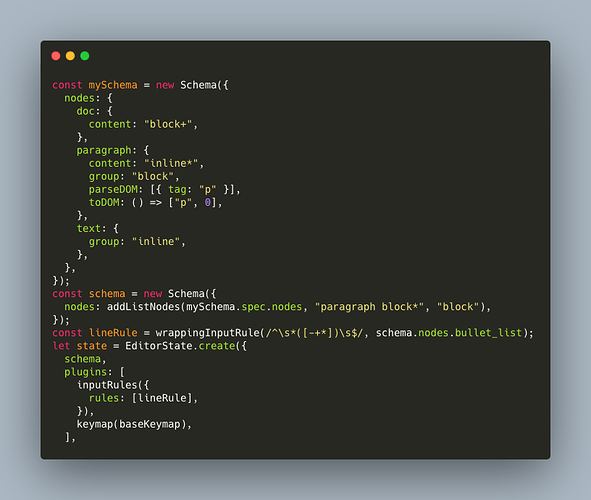 After I press "- " and make a list item with some text in it, if I press enter it creates a paragraph instead of a new list item?
I'm looking over the code for the example setup and I can't tell what is different.
Thanks