Hi. I have encountered a weird bug that occurs as follows:
I created a simple ProseMirror editor and made it scrollable.
Then, if I scroll down until the cursor is hidden and press the backspace key, the scroll jiggles sometimes.
My guess is that scrollIntoView method behaves strangely when the backspace key is pressed.
Please refer to the video below for detailed description.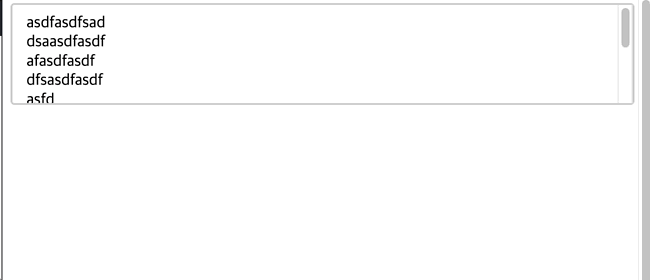 It can be easily reproduced, so I created a simple example here
Could you help me figure out why this happens?
If this issue has already been resolved, please let me know the related solution or issue.
Thank you.