Hey everyone,
Given the selection shown in the image below (from the basic example), it's not possible to change the selected blocks to plain (i.e. paragraph).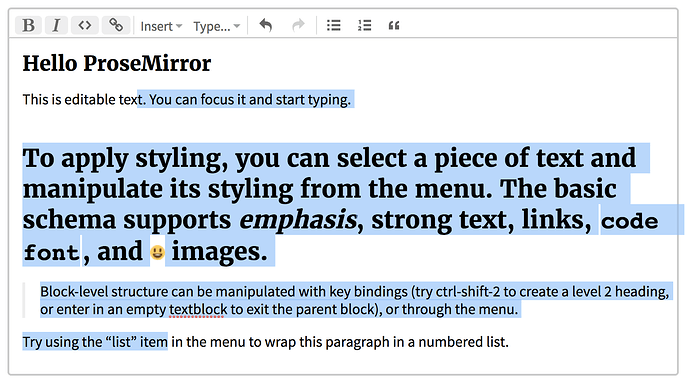 This seems to be a property of the setBlockType command, as asserted here: https://github.com/ProseMirror/prosemirror-commands/blob/master/test/test-commands.js#L401-L402
To summarize: Selected blocks can be changed to any type except that of the first selected block.
Wondering if there's a specific situation/edge case that this accounts for? Otherwise, might one expect to change the block type regardless?
Thanks!