I'm trying to understand how to make my nodeviews draggable. That is, I'd like to be able to click them with the mouse, drag them to some other location in the document, and drop them there. I've found that I can sometimes do this, but I'm lost trying to figure out why it works sometimes (rarely) and not others.
Here's an example where the dragging doesn't work: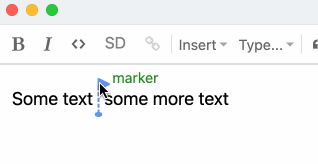 You can see that the drag seems to be doing something, but when I drop the item it just bounces back to where it started.
Here's an example of where it works (on the last drag attempt):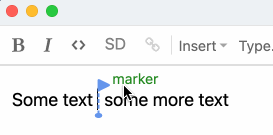 There seems to be some set of 'magic pixels' for which the drag works. My nodeviews are both 'draggable' and 'selectable'.
What I'm looking for is some guidance on what I should be looking at in my code. I'm at a bit of a dead end. How should I implement my nodeview to properly support dragging? What might I have done that could cause this sort of mixed behavior? Any help would be deeply appreciated.