Hi, I was searching and searching but I couldn't find how to do this case. Maybe you can help me to find a solution.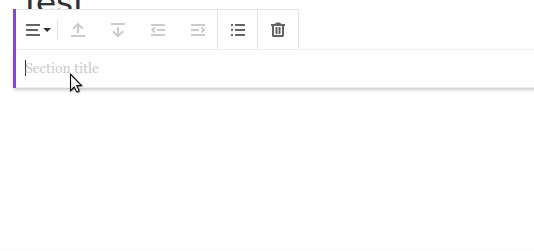 Process:
Select node from toolbar and add the node to the editor
Focus on title (h3)
When press enter, focus in paragraph
If press 2 times enter, then show again the placeholder to enter a title for a new section
If press enter without writing anything in the title, just hide and show body
I was reasearching multiple holes in the schema but I couldn make it work.
Can you provide me with some advise or solution to acomplish this goal?
Thanks!!