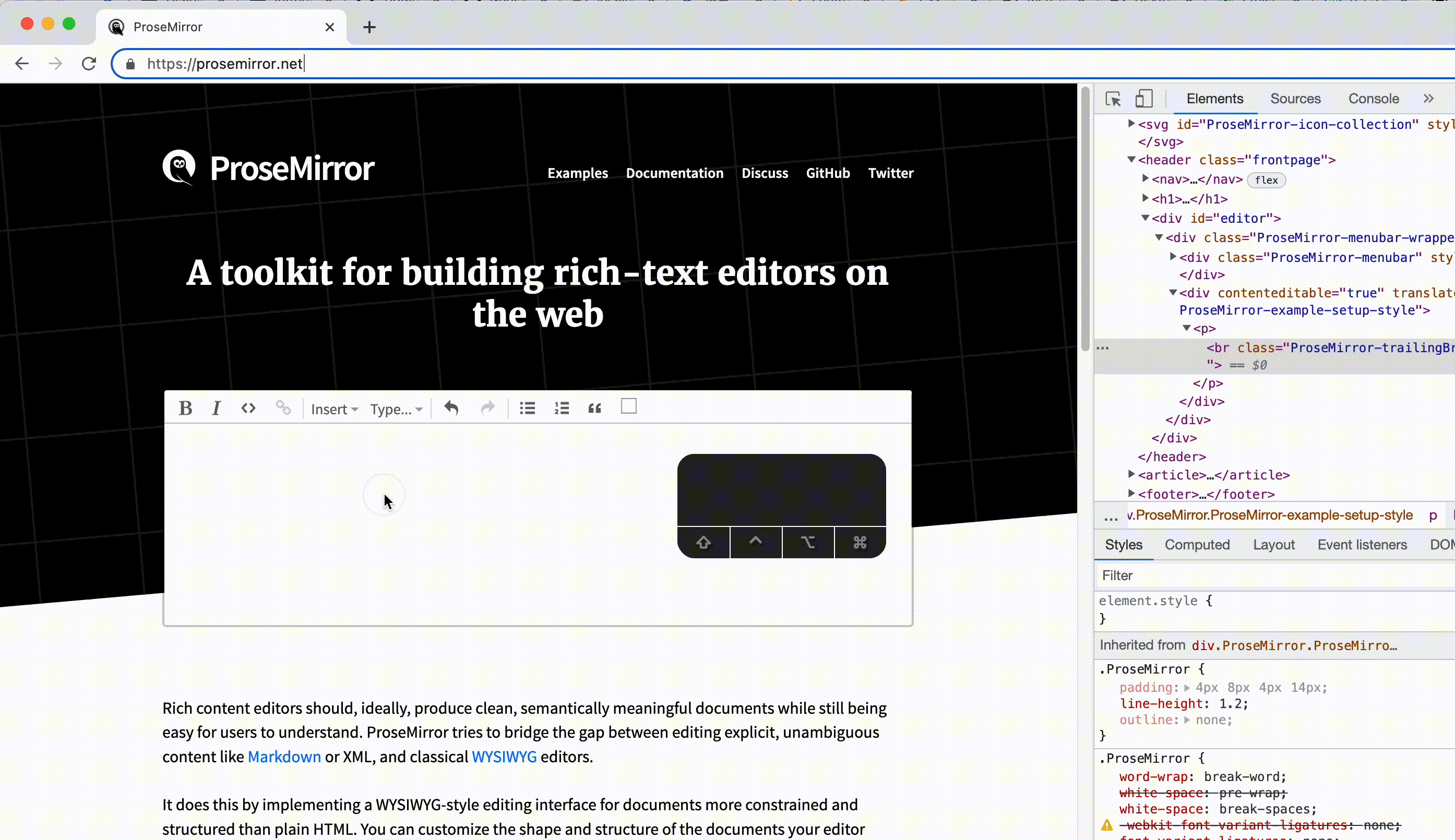 I'm using prosemirror offical demo. you can reproduce it here. And I can also reproduce it in latest beta version of tiptap2. The <br/> element is created by addHackNode logical source code here.
I m try to set css on br.trailing-breaknode by display: none. I find it can work out fix ctrl-a/command-a case, but it will cause new problem. the default enter shortcutkey will not play newline behavior anymore. My final solution only set <br/> in display: none when the editor content is empty.
I m very curious why in the chrome environment need the addHackNode any offical docs metion about this? And it seems all newline behaviour deep require <br/>.