hello , i have a DOM element like this
xx< span>[</ span> x< em>x</ em >x <span >]</ span >xxx
how i can keep'[' and ']'from being deleted by pressing backspace ? ('['and ']' are in different lines) .
i used handleKeyDown to stop it being deleted, but when i select some text first then pressed backspace, it didn't work .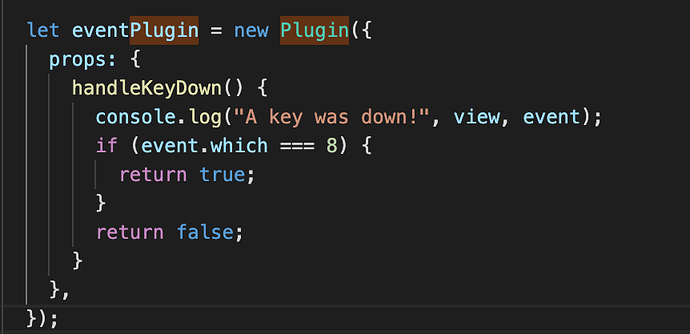 i tried dispatchTransaction, but i have no idea how to judge whether there is a '[' ']' or not and after preventing '[' text from being deleted ,the cursor must go 1 character forward and leaving ']'after it . i guess setSelection can help .but …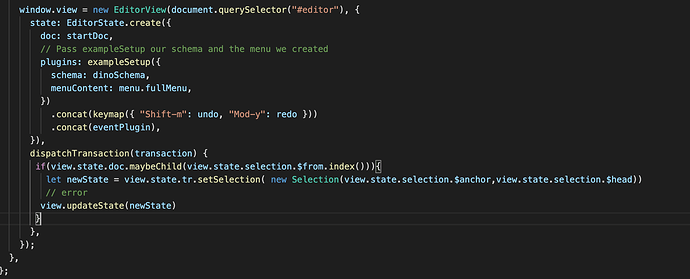 not only i need to prevent '[' ']' from being deleted ,i also need to prevent some lines from being deleted too.
i'm thinking about add a property on prose mirror node…
Any idea about preventing delete? Many thanks in advance!