I'm trying to add support for copying from VS code and pasting in ProseMirror. VS code adds a special vscode-editor-data section in the clipboard that specifies things like language (e.g. typescript.) Example, copying test from VS code, results in this from Clipboard Inspector (evercoder.github.io)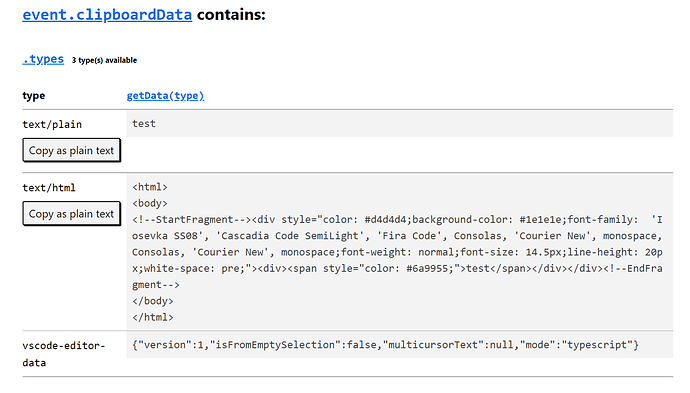 I tried looking at handlePaste, transformPastedText, transformPastedHTML, however all of those are called after ProseMirror determines whether to process the clipboard contents as text or HTML in the internal-only parseFromClipboard function. I'd really like to be able to direct the clipboard parsing in case of VS Code to a) get the text and b) insert it either as plain text or <code lang=SomeLanguageFromVsCode> slice.
Perhaps making parseFromClipboard an extensibility point would provide that control. Is this the right approach or am I missing something important?