I have a nested list like so: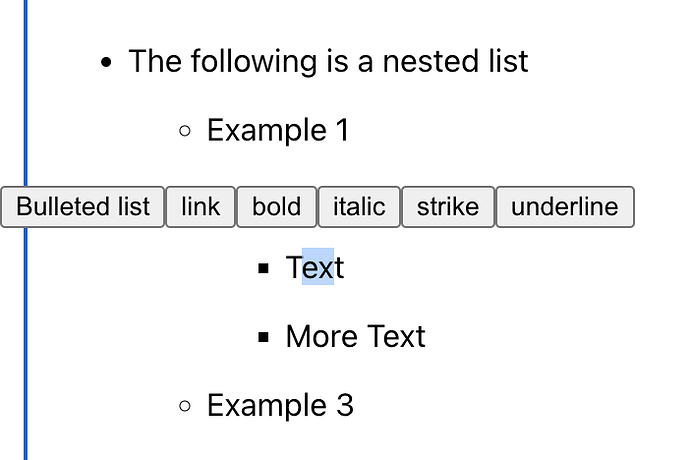 From the selection, I successfully found its closest parent bulletList:
state.selection.$from.node(-2)
I simply want to take this node which is a bulletList and turn it into an orderedList - almost like I'm just going into the HTML and changing the <ul> into an <ol>.
How would I achieve this? I read through the APIs and feel it may not be as trivial as I hoped. Perhaps something with lifting and wrapping?