So I'm a user of roam-research, and being a developer myself, I thought, I can build that.
After about 3 weeks of part-time work, I've built a heavily-customized, list-focusing, tags-networked editor using prose-mirror, which is open and self-hosted.
screencast: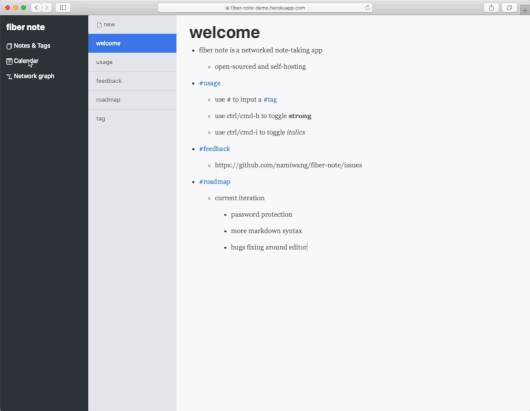 repo: https://github.com/namiwang/fiber-note
demo: https://fiber-note-demo.herokuapp.com/notes/welcome
---
Till now, in addition to the back-end and realtime socket related work, I've
written a schema from scratch to only allow specific elements, also gave them additional attrs
implemented a plugin to dynamically generate id for every new list_item
integrated and modified the mentioning plugin for tags inputting
hacked some prose-mirror native commands
There's still lots of work to do around the editor
the keymaps and commands around list lifting/sinking are not ideal
removing a list item is buggy
interaction between the title and the top-level bullet_list is buggy
markdown syntax to support
collapsible list item
I'm also writing dev diary posts about the details behind this, I'd love to hear your feedback and questions.
In the course of developing, I've got a lot of help from this forum, I'd love to help others and answer questions about the detail. Thanks!