Is there a way to prevent scroll for collab edits? I've tested on the official collab example, page will scroll when other users are typing.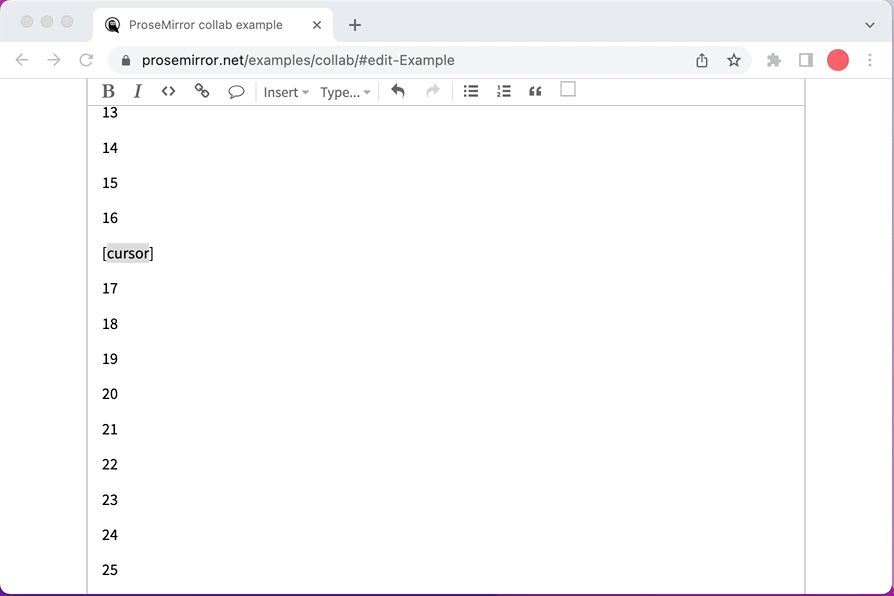 In this screen recording, the user selected the cursor text, and watching the document. While another user adding line breaks before. The cursor is moving out of the view port, which is not expected.
I did some research of scroll behavior of prosemirror-view. I've noticed storeScrollPos and resetScrollPos. Are they designed to prevent scroll for collab edits? And now, this.dom.style.overflowAnchor is '' so storeScrollPos and resetScrollPos are never hit. Is it by design or not?

Looking forward to the reply. Thanks.