I'm running into some surprising behavior in a simple ProseMirror editor. I suspect the bug is on my end, but after a few days of tinkering I can't seem to figure it out so I wanted to ask here.
I'm trying to craft an editor in which pressing Enter will insert a new item after the selection and move the selection to the new item. This is with the following schema:
a doc consists of one or more items (item+)
an item consists of a note (note)
a note contains text (text*)
Here's what happens when I press Enter four times: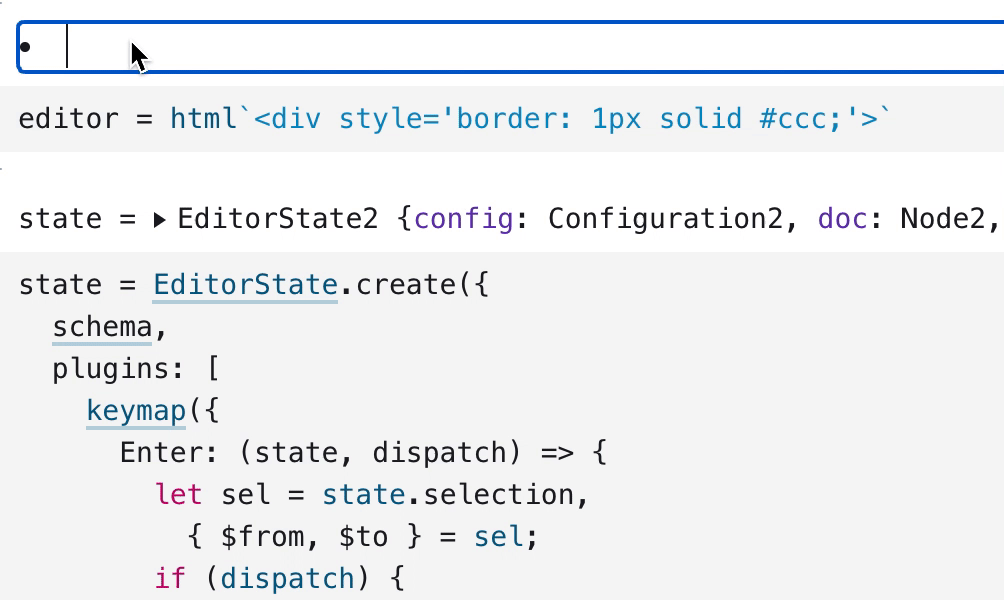 The cursor moves on the third of every four Enter presses, and two list items are inserted instead of one on every fourth Enter press.
I have a minimal reproduction here in an Observable notebook.
Here's the single keymap entry:
Enter: (state, dispatch) => {
  let sel = state.selection, { $from, $to } = sel;
  if (dispatch) {
    let type = schema.nodes.item;
    let tr = state.tr.insert($to.pos, type.createAndFill());
    tr.setSelection(PM.State.TextSelection.create(tr.doc, $to.pos + 1));
    dispatch(tr);
  }
  return true;
}