Consider the following (set of components):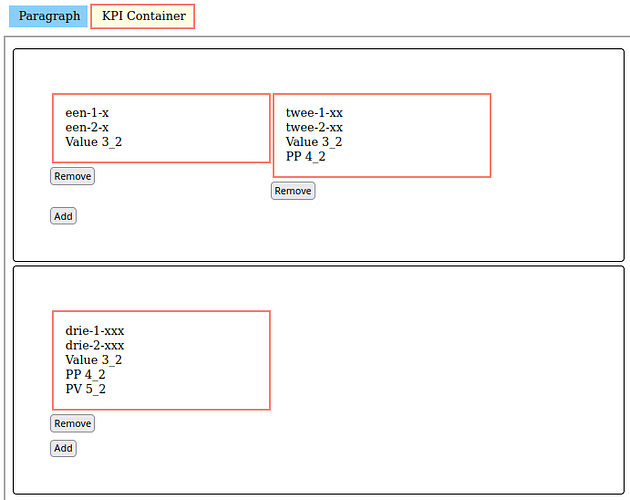 This is an editor that has a couple of custom node types (with node views) wrapped into each other. The ordering is as follows.
A. a container node with 
B. 1+ container nodes inside, each having
C. 3..5 custom nodes

Every A - has a button to create a new B container. Every B container has a button to remove itself from an A container
There is also a master button [KPI container] to create a new A container and upon removal of the last B container inside of an A container - that container itself is removed.
All of this is now working okay. But there are issues - especially with respect to custor navigation/selection (and gapcursor).
What I'm seeing is that placement of a gapcursor is non-deterministic, sometimes it will show up (it should show-up before, between and after A containers), sometimes it simply does not. Another thing I've noticed is that cursor navigation between containers behaves very unpredicatble. It seems to wander along relatively randomly, sometimes even stopping. Additionally, I'm noticing that whenever I change the cursor position from a 'paragraph' to an A, B or one of the C nodes, with the mouse - the selection does not change at all, and the system reports that paragraph is still selected.
From the looks of it these components sometimes seems detached from the actual editor state. Question, is what I'm trying to do possible with ProseMirror - what are common caveats with it?