Hi, devs!
I'm trying to figure out how to set the focusable state for non-text blocks.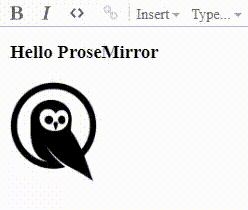 I was thinking about the tabIndex property, about the allowGapCursor property but it doesn't work for me.
glitch - My image has the contentEditable: false property here but If I remove it, the result will remain the same.
I'll be glad of your help! I have a lot of questions on this forum, but it might help someone else.