The syadmin just yesterday installed ProseMirror into the dokuwiki system on which I'm editing I used it today for a whole 10 minutes before getting this error: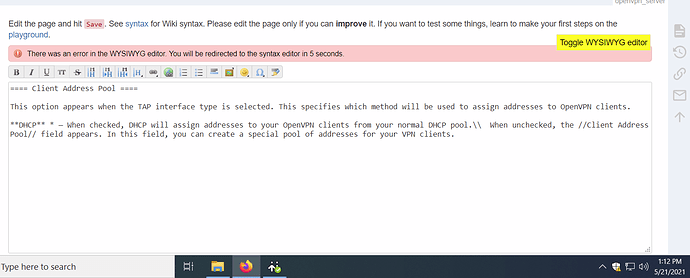 Can anyone suggest what might be going wrong?
I do NOT have sysadmin rights, nor do I know anything about wikis. I was an IT tech, however, so if someone can explain it in general IT terms, that would be helpful.
Thanks